When AECS was about to go public, it received the Collaborative Development Award of 2020 from JAC Group at the JAC Group Supplier Meeting of 2021 held on December 29, 2020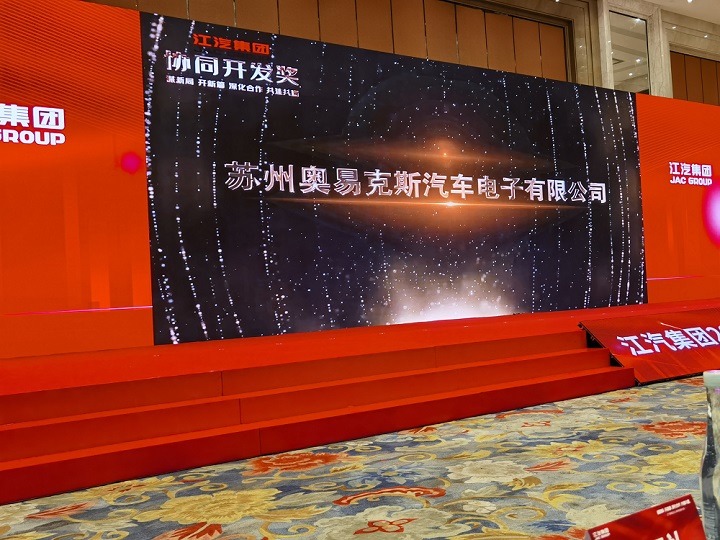 AECS has been working with JAC for years in a wide range of products from light-duty trucks, pickup trucks to MPV commercial vehicles based on strategic alignment and mutual benefit. This important award stands for not only the hard work from AECS people but also the trust from JAC Group.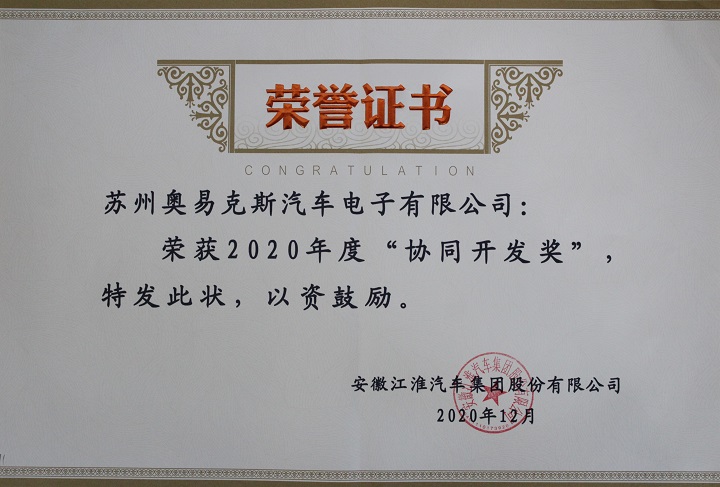 In 2021, based on its principles of being customer-oriented, respecting the staff, and seeking success in China and the world, AECS will deepen the cooperation with JAC Group to achieve joint development, update and upgrade product categories and provide innovation drive for customers, so as to make its contribution to the sustainable development of JAC Group.